is the suite for integrated maintenance management.
A browser is all you need. strong>

Integrated management of ordinary, extraordinary, periodic, preventive and predictive maintenance, management of critical spare parts warehouse, advanced reporting, integration with ERP and management systems
Every single intervention, from the request to the complete follow up to the material used for the repairs, are registered through simple modules that only require a browser to be used. The entire history of each machine, plant or component becomes the basis of the company's know-how on which to build the most advanced BI experience and analysis.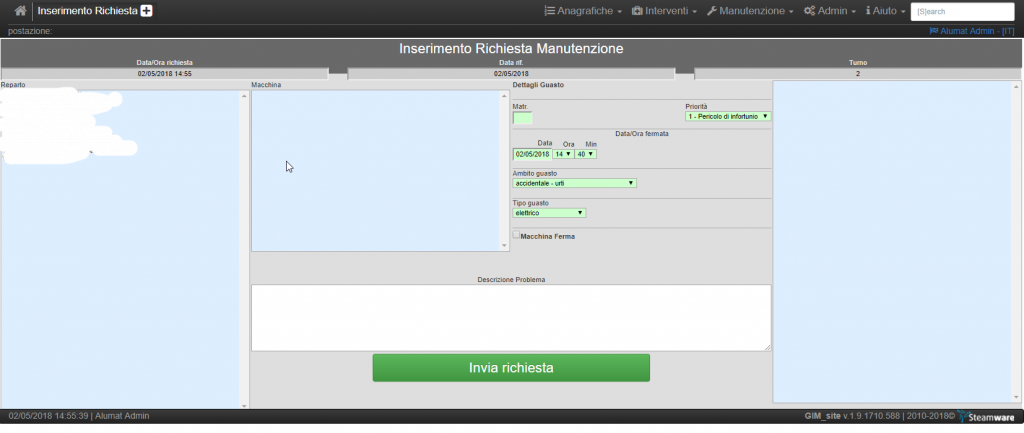 The complete history of all the extraordinary and planned interventions for each plant, machine or component, even when one of them has changed assignments or has been reinstalled. Analysis MTBF b>, MTTR b>, indices Pareto b> for the most frequent causes to guide TPM activities and maintenance management best practices.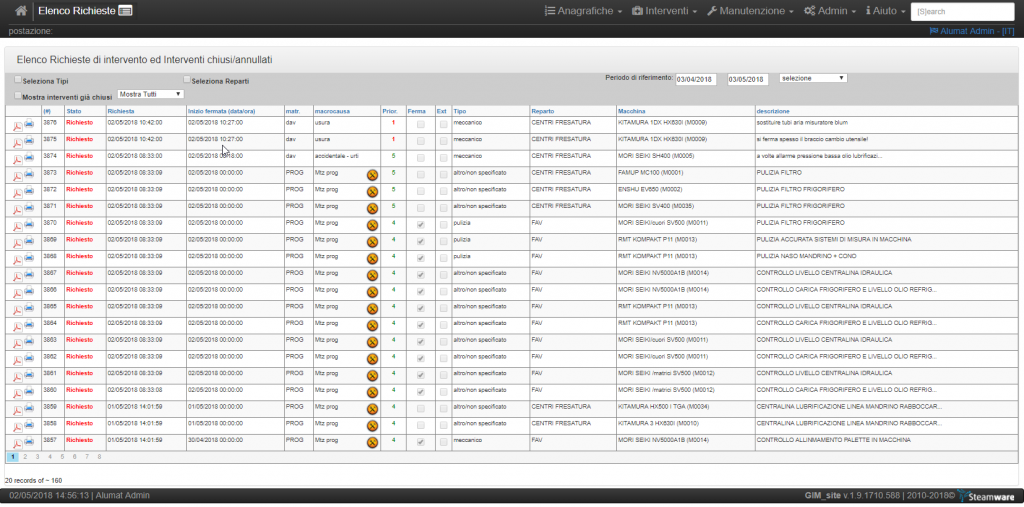 Programming the preventive or periodic interventions for individual plants, families of machines or types of components becomes a simple task that guarantees to comply with the rules of ordinary management of the plants. Requests can be delivered via the system workflow, emailed or printed directly to the departmental managers each morning for a quicker response.